ANALISA OUTPUT DAYA PANEL SURYA 100 WP DENGAN SOLAR TRACKER BERBASIS ARDUINO UNO
Keywords:
Solar Panel, Off-Grid PLTS, Solar Tracker, Energy output
Abstract
Off-Grid Solar Power Plants are stand-alone power plants that are not connected to the grid. This system uses storage media such as batteries to maintain electricity availability at night. The solar panel used in this study has a power output of 100 W which is installed using a solar tracker based on Arduino Uno R3 DPI. Data was taken for 7 days with a wattmeter from 09.00 to 14.00. The average per day results obtained with a solar tracker in off-voltage conditions is 17.20 Volts, current is 2.06 Ampere, power is 35.38 Watts and total energy is 176.9 Watthours in 5 hours. Meanwhile, in the condition of the solar tracker on, the average voltage generated is 19.83 volts, current is 2.31 amperes, power is 45.78 watts and total energy is 228.9 watthours in 5 hours. The difference in the resulting voltage, solar panels with a solar tracker system the average voltage produced is 2.63 volts (15.2%), current 0.25 amperes (12.13%), power 10.43 watts (29.47 % ) and a total energy of 52 watthour (29.39%) compared to solar panels without a solar tracker system.
References
Nuriyanto Nugroho, Kho Hie Khwee, &Yandri. (2022). "Studi Teknis Pembangkit Listrik Tenaga Surya Sistem Off Grid dan On Grid ", Jurusan Teknik Elektro, Fakultas Teknik, Universitas Tanjungpura.
Alfis Mandala Putra, & Aslimeri, (2020). "Sistem Kendali Solar Tracker Satu Sumbu Berbasis Arduino Dengan Sensor LDR",Universitas Negeri Padang.
Evalina, & Noorly (2021). "Analisa Perbandingan Pembangkit Listrik Tenaga Surya Jenis Polikristal Dengan Monokristal Terhadap Output Inverter Pure Sinus Wave", PhD diss., UMSU, 2021.
Naim, & Muhammad (2020). "Rancangan Sistem Kelistrikan PLTS Off Grid 1000 Watt Di Desa Loeha Kecamatan Towuti." Vertex Elektro 12.1 (2020): 17-25.
Indonesia, S. N. (2000). Persyaratan Umum Instalasi Listrik 2000 (PUIL 2000). Badan Standardisasi Nasioanal, ICS, 91, 50.
Pujiono A, Setiawan S. & Rizqon M., (2019). "Rancang Bangun Sistem Kelistrikan Wiper Dan Washer Pada Mobil", Surya Teknika: Jurnal Ilmiah Teknik Mesin, 5(1), pp.27-31.
Aldy Razor (2020). "Module Relay Arduino : Pengertian, Gambar, Skema, dan Lainnya", www. aldyrazor.com/2020/05/module-relay-arduino.
Wempi Noviandani, Hayong Heindro, & Juniadi, (2019). Rancang Bangun Solar Sel Pada Gedung Perkantoran Sebagai Energi Listrik Alternatif (Studi Kasus: Gedung Kantor Dinas Pekerjaan Umum Kabupaten Sintang Provinsi Kalimantan Barat). Jurnal Teknik Elektro Universitas Tanjungpura, 1(1).
Ansor A.M, (2021). Rancang Bangun Prototype Solar Tracker Menggunakan ATMEGA 328P Untuk Pengoptimalan Energi Matahari (Doctoral dissertation, Universitas Pendidikan Indonesia).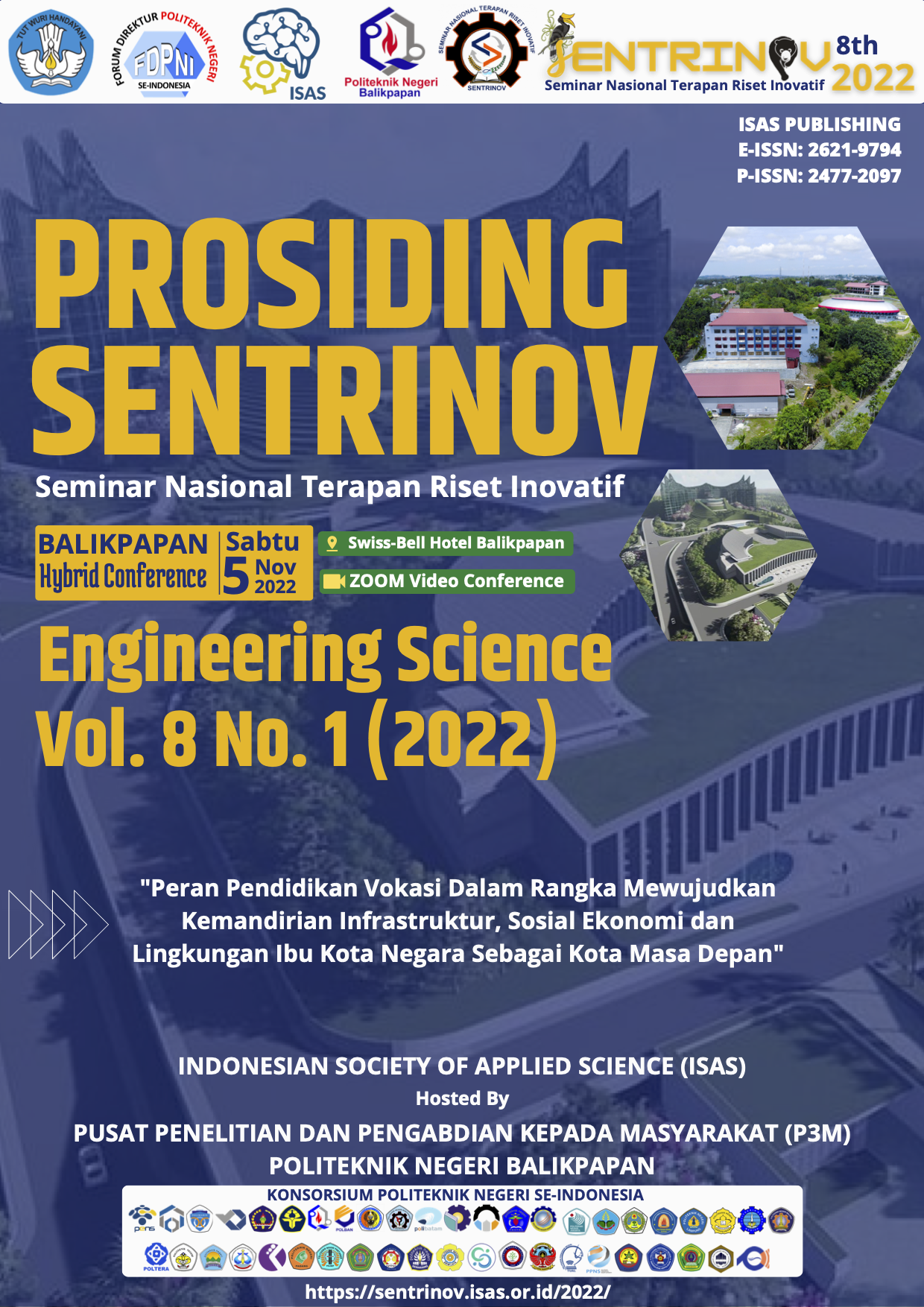 Downloads
How to Cite
I Nyoman Sugiarta, I Putu Deny Adi Winata, & I Made Budiada. (2023). ANALISA OUTPUT DAYA PANEL SURYA 100 WP DENGAN SOLAR TRACKER BERBASIS ARDUINO UNO . Prosiding Seminar Nasional Terapan Riset Inovatif (SENTRINOV), 8(1), 45 - 51. Retrieved from https://proceeding.isas.or.id/index.php/sentrinov/article/view/1144