ANALISIS AKURASI KWH METER ANALOG PASCA BAYAR DAN KWH METER DIGITAL PRABAYAR
Keywords:
accuracy, analog kWh meter, digital kWh meter
Abstract
The accuracy level of the kWh meter to be measured in this study is to measure the load usage on analog kWh meters (postpaid) and digital kWh meters (prepaid) and seen from the percentage of error readings on the two kWh meters. Based on the measurement data, calculations and analyzes that have been carried out, it can be concluded that the level of accuracy on analog and digital kWh meters when viewed from the use of the load, the average results obtained in the calculations and measurements of the two kWh meters are found to be accurate. Digital meters are more accurate than analog kWh meters where the energy consumption of digital kWh meters is lower, namely 0.873705 kWh, while analog kWh meters are 0.9494377 kWh. And if it is seen from the average percentage of reading errors, digital kWh meters are lower, namely 0.299%, while for analog kWh meters it is 0.30%.
References
Dandi Gunawan, 2018. Studi Komparasi kWh Meter Pascabayar dengan KWH Meter Prabayar Tentang Akurasi Pengukuran Terhadap Tarif Listrk yang Bervariasi. Kediri, Jatim : Program Pascasarjana Universitas Islam Kediri.
Fanny Muljana. 2020. Tinjauan Pustaka kWh Meter. https://adoc.tips/bab-ii-tinjauan-pustaka-kwh-meter-kilo-watthours-meter-adala.html.
Diakses pada tanggal 16 Juli 2020.
Muhammad R.R. Zuhri. 2017. Perbandingan Akurasi kWh Meter Digital dan kWh Meter Analog (Beban Resistif). Surakarta : Program Pasca Sarjana Universitas Muhammadiyah Surakarta.
Muhammad P. Panutun. 2018. Perbandingan Akurasi kWh Meter Digital dan Analog Mengguakan Beban Induktif. Surakarta : Program Pasca Sarjana Universitas Muhammadiyah Surakarta
PLN, 2015. Meteran Listrik PLN Prabayar Merek Hexing Tipe HXE116-KP. https://riftom.info/meteran-listrik-pln-prabayar-merek-hexing-tipe-hxe116-kp/.
Diakses pada tanggal 21 Juli 2020.
Ragil Oktaviyai. 2013. Rancang Bangun Aplikasi Android untuk Membangun Listrik Rumah Tangga. Semarang : Program Pasca Sarjana Universitas Negeri Semarang
Surya Darma, 2019. Studi Peneraan KWH Meter. Medan : Program Pasca Sarjana UISUs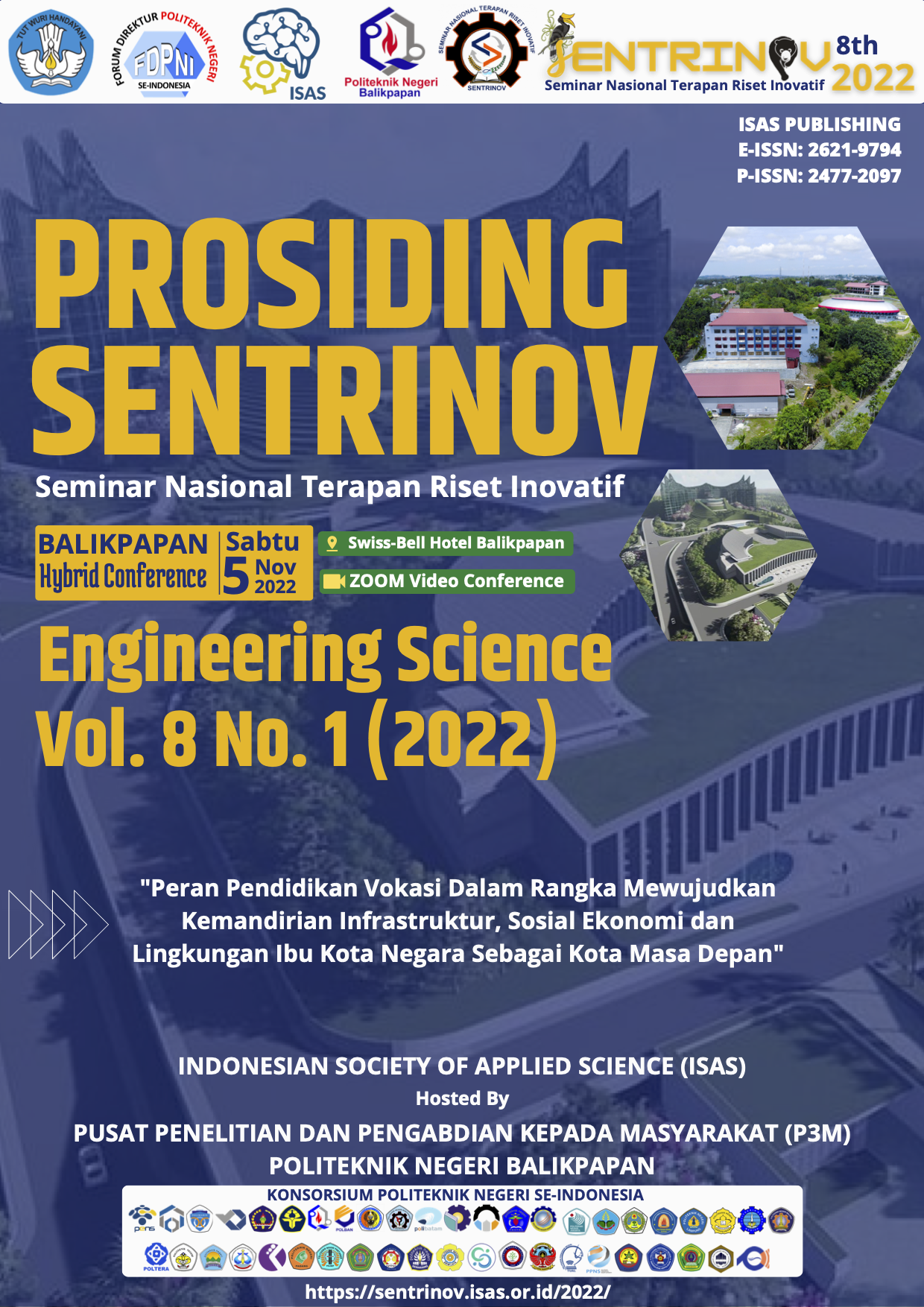 Downloads
How to Cite
Enisyah Ie. (2023). ANALISIS AKURASI KWH METER ANALOG PASCA BAYAR DAN KWH METER DIGITAL PRABAYAR. Prosiding Seminar Nasional Terapan Riset Inovatif (SENTRINOV), 8(1), 198 - 205. Retrieved from https://proceeding.isas.or.id/index.php/sentrinov/article/view/1160