SISTEM KONTROL TEMPERATUR EVAPORATOR UNTUK PENGKONDISIAN AIR PADA BUDIDAYA LOBSTER
Keywords:
Control, Refrigeration Machine, Lobster
Abstract
Freshwater lobsters are a promising commodity today, with great potential to develop as a commodity. Basically, freshwater lobster production requires good water quality, with temperature ranging from 21 to 28 boil c. But for water temperatures ranging from 21 to 28 cm (12 to 28 cm). In this case the controls used between them: thermostat, TDR, connectors, and selectors. Briefly, a thermostat function to maintain water temperature automatically. As for the TDR, the tor, the selector switch ACTS to reduce the workload of the compressor at the beginning and work on the circulation of the water pump to provide a cooling pause before water circulates. The conclusion that the cooling system that we use on 2 evaporators will only take 40 minutes to reach the temperature of one and the next 30 minutes the temperature of 21 evaporc and when the system does work the temperature rises from temperature 21 to 24 evaporc will take an hour 40 minutes
References
Dani, A. (2022, 04 02). Mengenal apa itu kontaktor dan fungsinya. Retrieved from wikielektronika.com:https://wikielektronika.com/pengertian-simbol-fungsi-kontaktor/
Kedis , L., Magdelena , K., & Siti, A. (2013, Januari). Teknik Budidaya Lobster (Cherax qudriricarinatus) air tawar di balai budidaya air tawar (BBAT) Tatelu. Budidaya Perairan, 1, 15-21.
Syafar, A. M. (2016). kendali perangkat listrik dan monitoring daya pada mcb berbasis tcp/ic. microkontroler,MCB, Ethernet Shield,Relay,Arduino, 1(1), 1-9.
Tumembouw, S. S. (2011, Desember). Kualitas Air Pada Kolam Lobster air tawar (Cherax quadricarinatus)di BBT Tatalu. perikanan dan kelautan tropis, 8.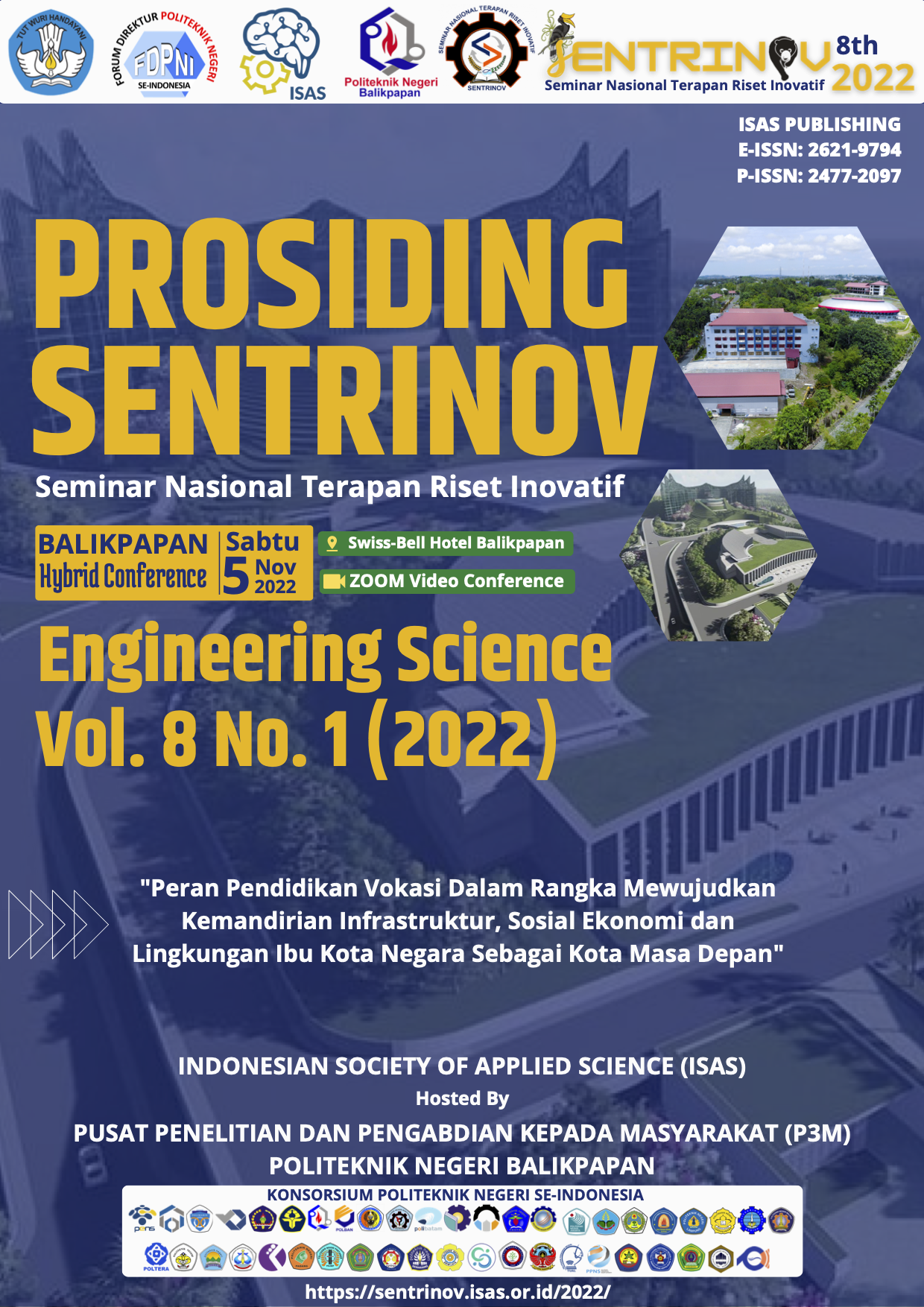 Downloads
How to Cite
Rofan Aziz, Wardika, & Aqib Ridwanul K. (2023). SISTEM KONTROL TEMPERATUR EVAPORATOR UNTUK PENGKONDISIAN AIR PADA BUDIDAYA LOBSTER . Prosiding Seminar Nasional Terapan Riset Inovatif (SENTRINOV), 8(1), 206 - 213. Retrieved from https://proceeding.isas.or.id/index.php/sentrinov/article/view/1164