DETEKSI PENGGUNAAN MASKER DAN SUHU WAJAH DENGAN TENSORFLOW LITE MENGGUNAKAN RASPBERRY
Keywords:
Covid-19, Mask, Raspberry Pi 4, Tensorflow Lite, Thermal Camera
Abstract
During the Covid-19 pandemic, almost all public places require visitors to wear masks and check body temperature before entering certain places to detect Covid-19 symptoms. This body temperature check is usually carried out by operators or security at these places, which is considered less effective because there is still the potential for transmission of the corona virus through the air. This study uses a Raspberry Pi 4 with a thermal camera MLX90640 which functions to measure human body temperature. The use of a webcam to detect the use of face masks by using the haar cascade classifier to detect human faces and Tensorflow Lite to detect the use of masks. The test results produced in the mask detection test get an average accuracy of 92.5%, 100% precision, and 92.5% recall. The results of detecting facial temperature using a thermal camera and a thermogun have the smallest average difference at a test distance of 80cm with a value of 0.70% and an accuracy of temperature detection of 99.30%. While the value of the largest average difference at a test distance of 120cm with a value of 1.61% and temperature detection accuracy of 98.39%.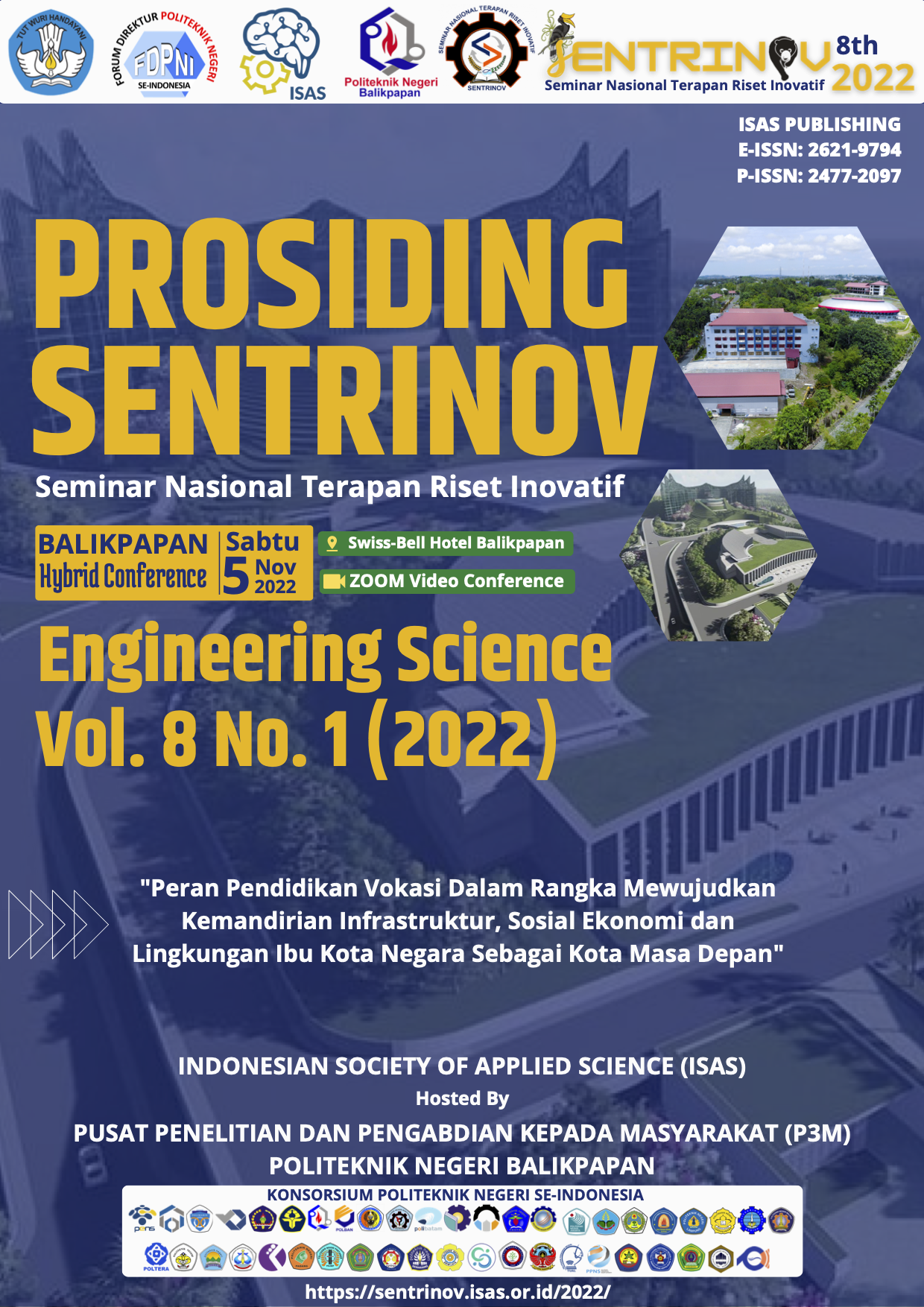 Downloads
How to Cite
Cokorda Gde Indra Raditya, I Nyoman Gede Arya Astawa, I Gusti Putu Mastawan Eka Putra, & Anak Agung Ngurah Gde Sapteka. (2023). DETEKSI PENGGUNAAN MASKER DAN SUHU WAJAH DENGAN TENSORFLOW LITE MENGGUNAKAN RASPBERRY . Prosiding Seminar Nasional Terapan Riset Inovatif (SENTRINOV), 8(1), 239 - 246. Retrieved from https://proceeding.isas.or.id/index.php/sentrinov/article/view/1173