EASY TERNAK (START UP MEDIATOR INVESTOR DAN PETERNAK KAMBING)
Keywords:
Application, Investors, Goat, Breeders, Population
Abstract
Goat breeder has great potential in South Kalimantan. Based on BPS data in 2018, goat meat production reached 361,361 heads. But unfortunately only 8% can be met by local breeders, the rest is imported from outside Kalimantan such as Java, Madura and Sulawesi. The highest demand for goat meat in South Kalimantan is for religious activities in the form of Aqiqah and sacrifice, the rest is for restaurants and household consumption. The decision of breeders to bring in goats from outside Kalimantan is due to high local prices compared to prices outside the region. Prices are high locally due to the limited population in South Kalimantan. This limited population is caused by several things, one of which is that many breeders are constrained by capital in developing their goat farms. In addition, there are actually many people who are interested in raising goats because they see this good opportunity but are constrained by limited time experience in between daily work routines in maintaining it. The solution offered through this research is the development of an application that can bring together breeders and people who want to own or invest in goats called Easy Ternak. The system development method in this study uses Agile Scrum. This method was chosen because it is the most popular and effective method in software development. The stages include determining the team, determining the work time, determining the role in the team, collecting various problems, starting the sprint and conducting a review.
References
BPS. (2020). Produksi Daging Ternak (Ekor). Kalimantan Selatan.
BPS. (2021). Daging Kambing. Kalimantan Tengah.
BPS. (2021). Produksi Daging (Ton). Kalimantan Barat.
BPS. (2021). Produksi Daging Ternak (KG). Kalimantan Tengah.
BPS. (2021). Produksi Daging Ternak Menurut Kabupaten/Kota (Ton). Kalimantan Timur.
Farm, J. T. (2021). Retrieved Januari 25, 2022, from https://jagoternak.com
Malik, A., Setiawan, R., & Aulawi, H. (2019). Sistem Informasi Potensi Investasi Terintegrasi Menggunakan Scrum Agile. Jurnal Algoritma, XVI(2), 108-119.
News, A. (2021). Pedagang kambing datangkan 1.500 ekor/bulan dari luar Kalimantan. Retrieved Januari 25, 2022, from https://kalsel.antaranews.com
Perwira, M. S., Jauhari, M. T., AlRasyid, M. F., & Irwan, R. R. (2021). Analisis dan Perancangan Prototipe Sistem Ternak Cerdas Berbasis WEB. PETIR: Jurnal Pengkajian dan Penerapan Teknik Informatika, XVI(1), 61-70.
Politala. (2021). Rencana Strategis Politeknik Negeri Tanah Laut. Retrieved Januari 25, 2022, from https://politala.ac.id
Pratama, N. F., Navisa, S., & Mufadilah, L. (2020). Implementasi Sistem Informasi Investasi Peternakan Berbasis Website (E-Farming) di CV Digis Indonesia. Nusantara Journal Community Engagement, I(1), 1-7.
Susilowati, M., & Wahid, H. N. (2018). Perancangan Marketplace Investasi Peternakan Online Pada Startup Farmerid. SMARTICS Journal, IV(1), 11-17.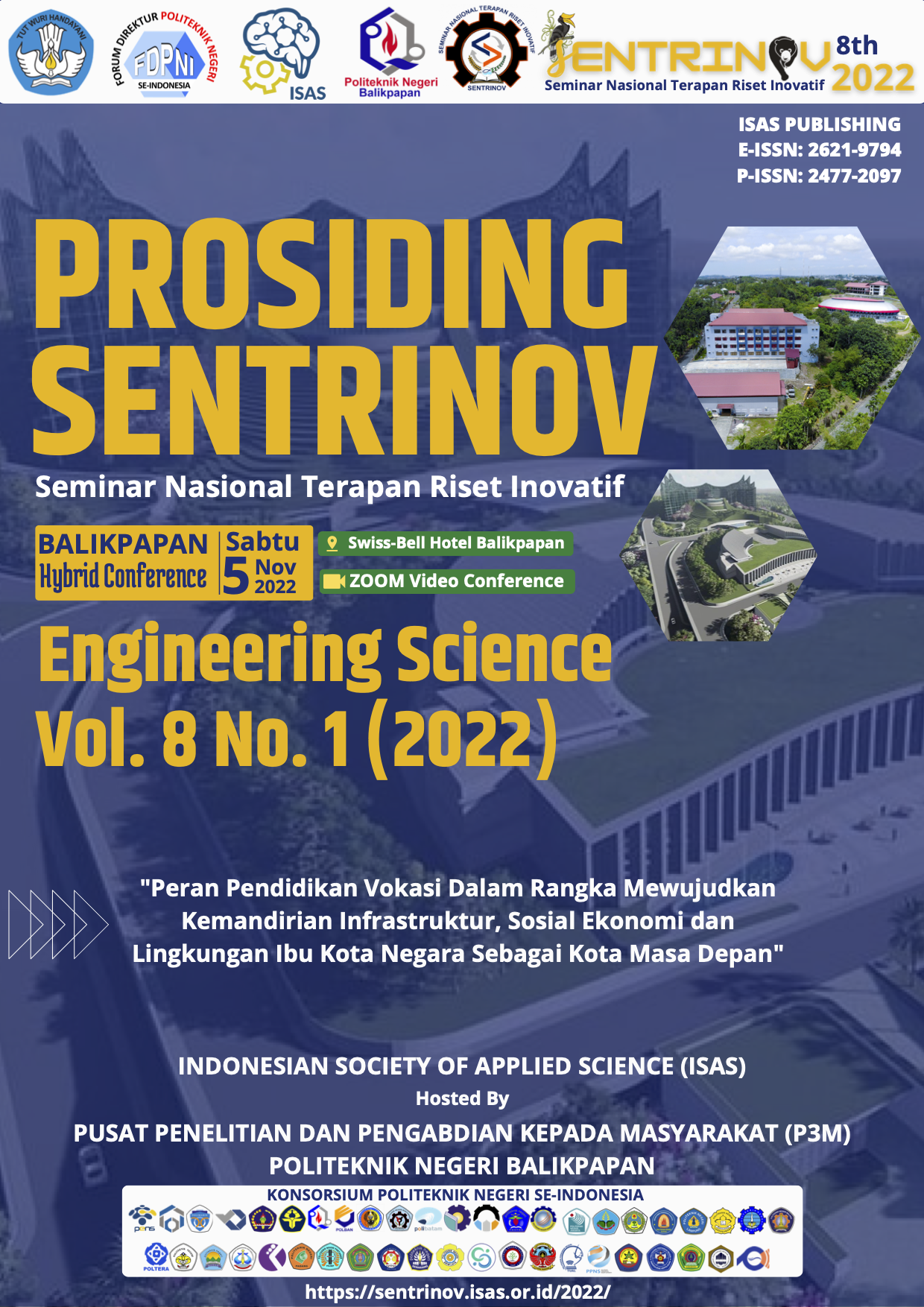 Downloads
How to Cite
Fathurrahmani, Herpendi, & Khairul Anwar Hafizd. (2023). EASY TERNAK (START UP MEDIATOR INVESTOR DAN PETERNAK KAMBING). Prosiding Seminar Nasional Terapan Riset Inovatif (SENTRINOV), 8(1), 462 - 469. Retrieved from https://proceeding.isas.or.id/index.php/sentrinov/article/view/1196