RANCANG BANGUN AUTOMASI SISTEM MONITORING PERFORMANSI VOLTE TERINTEGRASI TELEGRAM DI SULAWESI INDONESIA
Keywords:
KPI, Automatic Monitoring, Telegram, VoLTE
Abstract
VoLTE network coverage expansion becomes a critical milestone to build 5G network coverage, so VoLTE network performance needs to be monitored. However, during the implementation, the monitoring process is still done manually. To overcome this problem, VoLTE network perfomance automatic monitoring system integrated with Telegram is introduced to generate an early warning notification if the KPI doesn't meet the pre-defined threshold. The method of this research is to verify the sending of KPI alerting data to Telegram to prove that the hourly data on each KPI is related to the degradation of VoLTE network conditions in Sulawesi. Based on black box testing, Telegram bot has 100% of success percentage. The result shows that in a sample region and certain period of time, KPI CSSR received 106 alerts, E-RAB SSR 2 alerts, Call Drop Rate 8 alerts, Inter-Freq HOSR 2 alerts, Intra-Freq HOSR 1 alert, KPI SRVCC UMTS 2 alerts, and 2 alerts for SRVCC HOSR GSM. Alerts are related to the daily trend monitoring even though the KPI alerts are not the main contributor. Meanwhile, for one area of Sulawesi, there were 187 SRVCC HOSR UMTS alerts out of a total of 315 alerts.
References
Krasniqi, B., Bytyqi, G., & Statovci, D. (2018). VoLTE Performance Analysis and Evaluation in Real Networks. Second International Balkan Conference on Communication and Networking.
Li, Z., Wang, X., & Zhang, T. (2021). 5G+ How 5G Change the Society. Springer.
Liu, G., Huang, Y., Chen, Z., Liu, L., Wang, Q., & Li, N. (2020). 5G Deployment: Standalone vs. Non-Standalone from the Operator Perspective. IEEE Communications Magazine, 58(11), 83–89.
Wulandari, A., & Supriyanto, T. (2020). Optimasi Jaringan 4G LTE Terkait Layanan WFH Pada Situasi Pandemi COVID-19. Seminar Nasional Terapan Riset Inovatif (SENTRINOV) ke-6, 6(1), 852–860.
Wulandari, A., Supriyanto, T., & Itsnan, M. (2019). Perancangan dan Analisa Implementasi LTE Home pada Jaringan 4G LTE di Frekuensi 2300 Mhz. JST (Jurnal Sains Terapan), 5(1).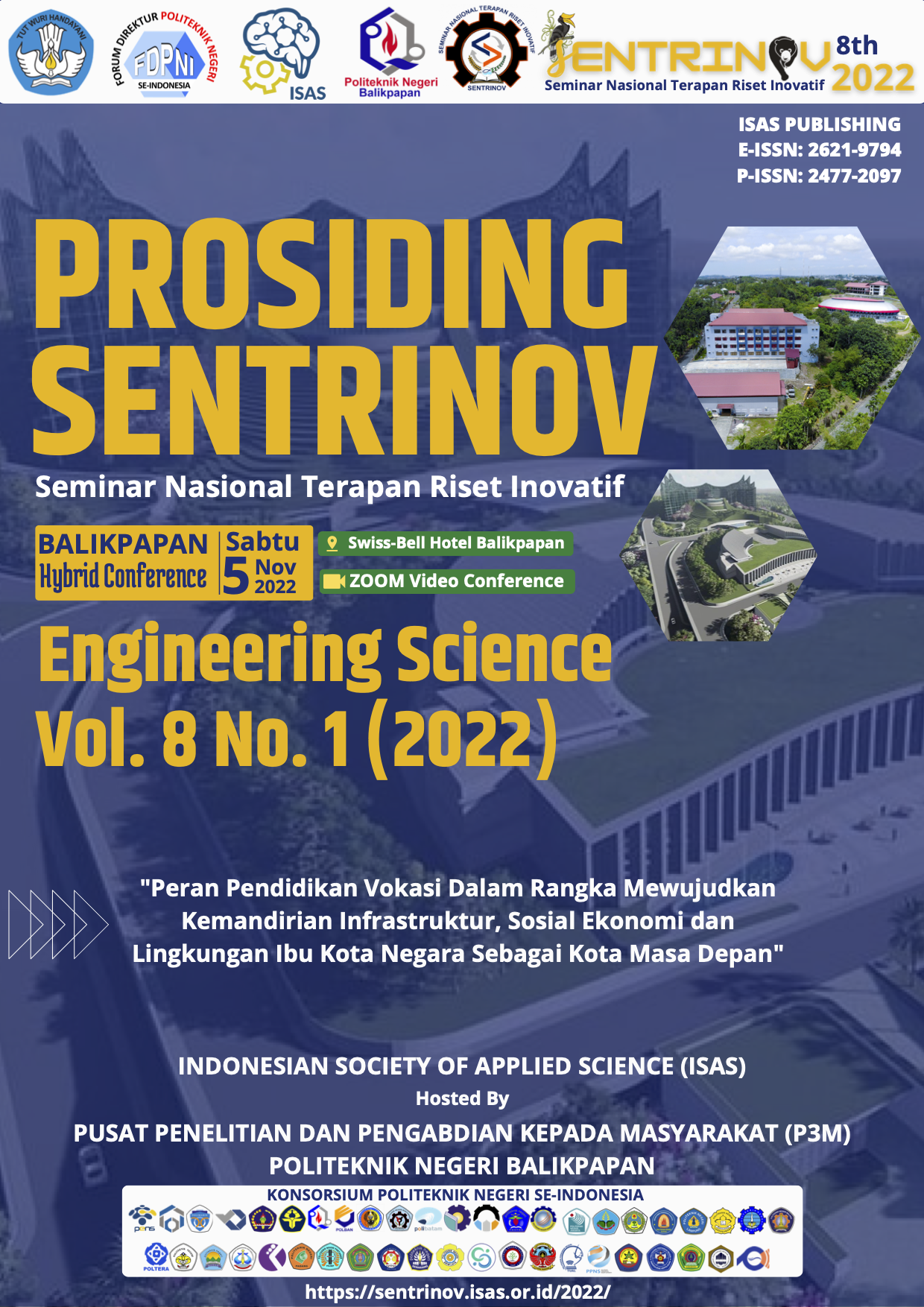 Downloads
How to Cite
Sheren Regina Pingkan, Asri Wulandari, Marfani Hasan, & Alvo Ismail. (2023). RANCANG BANGUN AUTOMASI SISTEM MONITORING PERFORMANSI VOLTE TERINTEGRASI TELEGRAM DI SULAWESI INDONESIA. Prosiding Seminar Nasional Terapan Riset Inovatif (SENTRINOV), 8(1), 478 - 485. Retrieved from https://proceeding.isas.or.id/index.php/sentrinov/article/view/1197