PENERAPAN DATA MINING CLUSTERING MENGGUNAKAN METODE K-MEANS DALAM PENGELOMPOKAN BUKU PERPUSTAKAAN POLITEKNIK NEGERI BALIKPAPAN
Keywords:
Clustering, K-Means, Rapid Miner, Library, Bouldin
Abstract
Politeknik Negeri Balikpapan's  Library, annually adds to its collection of reading books. In order to procure the book according to the needs of users , information on the collection of books needed or in demand is needed. To answer this problem, it is necessary to have a clustering system for existing books in the library by looking at the aspect of borrowing frequency. The Clustering system is made using the K-Means method with the selection of 3 Clusters, namely, very attractive, desirable and less desirable. From the results of data processing through the Rapid Miner Application with K=3, the results obtained are cluster_0 (low) consisting of 82 book titles with the frequency of borrowing books in the rare category in other words less desirable to borrow, cluster_1 (medium) consists of 23 book titles which are books with moderate borrowing frequency, in other words, are categorized as desirable for borrowing, cluster_2 (high) consisting of 2 book titles, is the most popular group of books consisting of 2 titles, namely Teknologi Beton and buku Teori dan Praktik hotel Front Office. The results of grouping the data of these books can be used as input for library managers in procuring book collections based on the frequency of borrowing books.
References
Budi, S. (2007). Data Mining Teknik Pemanfaatan Data untuk Keperluan Bisnis. Yogyakarta: Graha Ilmu.
Iin, P. (2018). Memanfaatkan Algoritma K-Means Dalam Menentukan Pegawai Yang Layak Mengikuti Asessment Center. CESS (Journal of Computer Engineering System and Science), 3(1), 87–93.
Indhitya,R. (2022). Penerapan Clustering K-Means Untuk Mendukung Pengelolaan Koleksi Pada Perpustakaan Fakultas Teknik Universitas Negeri Gorontalo. Jurnal Teknik
Januardi, N. (2020). Penerapan Data Mining Clustering Dalam Mengelompokkan Buku Dengan Metode K-Means
Kusrini dan Lutfi, E.T. 2009. Alogoritma Data Mining. Yogyakarta: Andi Offset
Pramudiono, (2006), Apa Itu Data Mining?, [online], diakses tanggal 15 Maret 2022
Sulaiman. (2020). Analisis pola belanja konsumen menggunakan algoritma k-means dan apriori pada haura swalayan. UIN Sultan Syarif Kasim Riau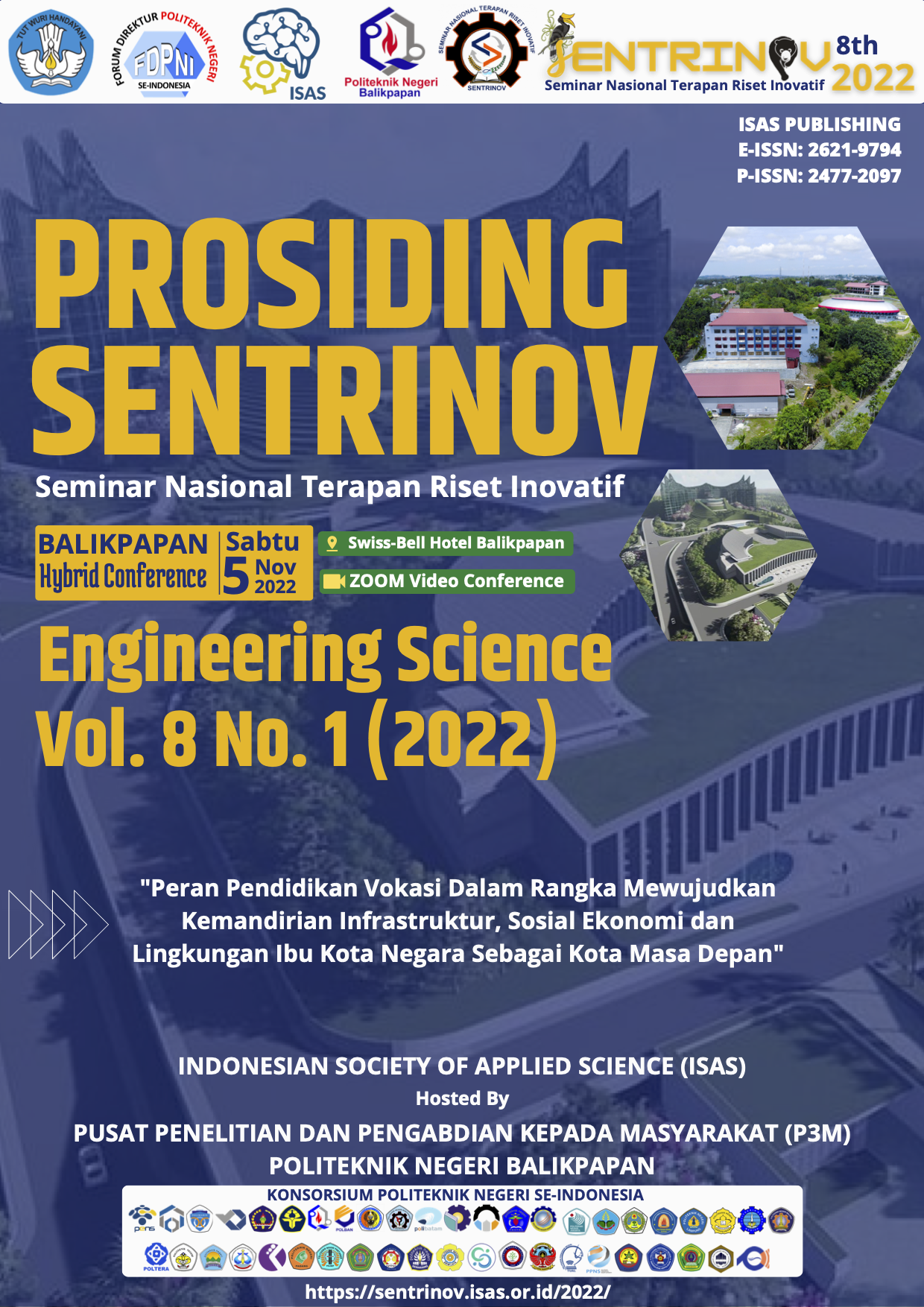 Downloads
How to Cite
Maria Ulfah, & Andi Sri Irtawaty. (2023). PENERAPAN DATA MINING CLUSTERING MENGGUNAKAN METODE K-MEANS DALAM PENGELOMPOKAN BUKU PERPUSTAKAAN POLITEKNIK NEGERI BALIKPAPAN. Prosiding Seminar Nasional Terapan Riset Inovatif (SENTRINOV), 8(1), 561 - 568. Retrieved from https://proceeding.isas.or.id/index.php/sentrinov/article/view/1204