IMPLEMENTASI METODE CASED BASED LEARNING PADA MATA KULIAH PANCASILA MELALUI MEDIA ZOOM DALAM MENINGKATKAN KEMAMPUAN BERPENDAPAT MAHASISWA POLITEKNIK NEGERI BANYUWANGI
Keywords:
CBL (case based learning), Civics Education, Zoom, Critical Thinking
Abstract
Pancasila is the ideology of the Indonesia. The importance meaning of this ideology is accumulated in the Pancasila Education subject. So that students can develop their own character as Pancasilaist. Online learning began during last year's pandemic. It had problems, namely the lack of interest and enthusiasm of students in learning. Therefore, lecturers were expected to choose learning methods and media that could attract students' interest in learning in class. One of the example for learning method used the case based learning(CBL) method, while the media used zoom application. The purpose of this study was to analyse the effect of the application of the CBL learning method on student motivation and learning outcomes. This research method was a comparative descriptive experimental research method. Data analysis used T test Two paired samples. The number of samples was 158 students. The results have showed that the significance of the Dependent T Test of Pancasila learning using video cased based learning media was 0.004. This significance wasless than 0.05 so it can be concluded that H0 was rejected. So it could be concluded that there was an effect of providing CBL learning methods on the ability to give an opinion and critically thinking of State Polytechnic students of Banyuwangi.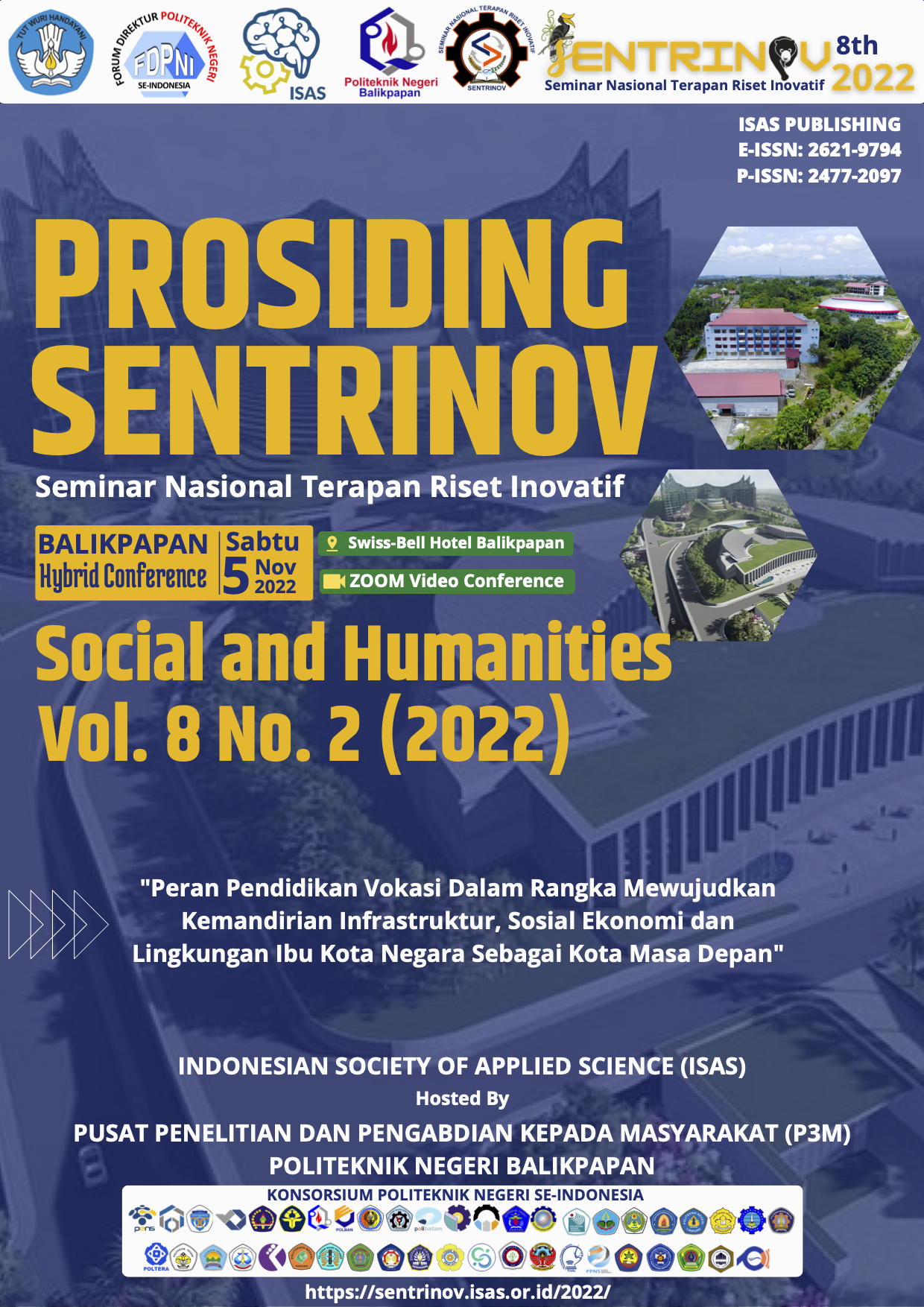 Downloads
How to Cite
Inno Cahyaning Tyas, Ninik Sri Rahayu, & Farizqi Panduardi. (2023). IMPLEMENTASI METODE CASED BASED LEARNING PADA MATA KULIAH PANCASILA MELALUI MEDIA ZOOM DALAM MENINGKATKAN KEMAMPUAN BERPENDAPAT MAHASISWA POLITEKNIK NEGERI BANYUWANGI. Prosiding Seminar Nasional Terapan Riset Inovatif (SENTRINOV), 8(2), 198 - 207. Retrieved from https://proceeding.isas.or.id/index.php/sentrinov/article/view/1239