PENGEMBANGAN MEDIA PEMBELAJARAN SISTEM REPRODUKSI BERBASIS AUGMENTED REALITY BAGI ANAK BERKEBUTUHAN KHUSUS
Keywords:
augmented reality, special needs students, human reproductive system
Abstract
Inclusive education is a system that provides equal learning opportunities to students with special needs studying in regular classes. However, the ability of teachers to teach students with special needs is very limited so one-on-one assistance is needed. This study aims to develop a learning media based on augmented reality about the human reproductive system as an independent learning alternative for students with special needs. This research implements the modified research and development method. The learning media created consists of a set of print modules that are integrated with an augmented reality application. The content of the printed modules has already been validated by the Science teacher. The augmented reality application is made with Unity 2019 and Vuforia as a platform for connecting markers and 3D objects and videos that are displayed. This media has already been tested in three inclusive classes and it is quite effective in increasing the enthusiasm of students with special needs to learn and making it easier for them to understand the subject of learning. Thus, this application can be implemented as an alternative to self-learning for students with special needs after several improvements.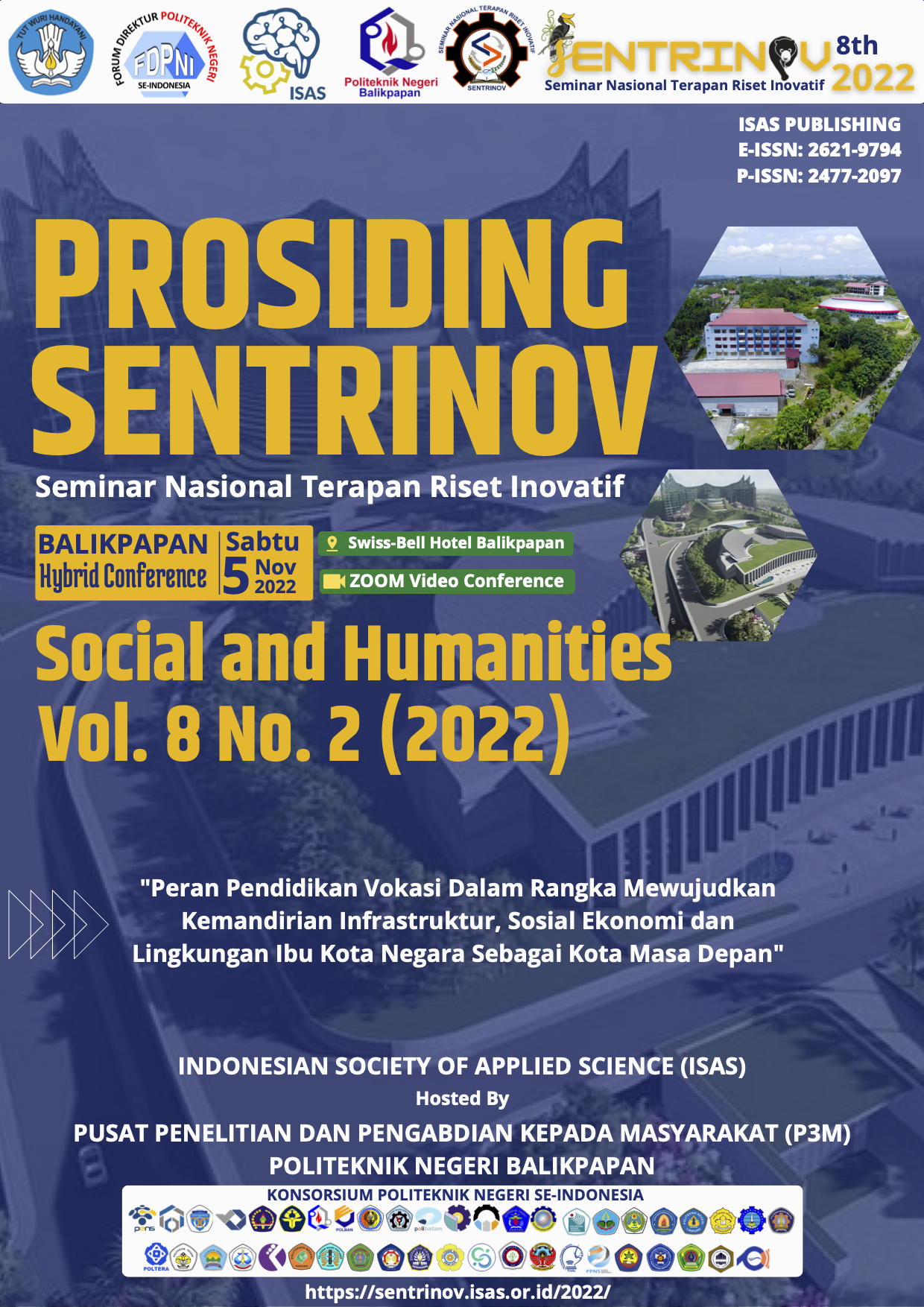 Downloads
How to Cite
Ruth Ema Febrita, Arum Andary Ratri, & Indira Nuansa Ratri. (2023). PENGEMBANGAN MEDIA PEMBELAJARAN SISTEM REPRODUKSI BERBASIS AUGMENTED REALITY BAGI ANAK BERKEBUTUHAN KHUSUS. Prosiding Seminar Nasional Terapan Riset Inovatif (SENTRINOV), 8(2), 224 - 231. Retrieved from https://proceeding.isas.or.id/index.php/sentrinov/article/view/1241