PENGEMBANGAN PERANGKAT PEMBELAJARAN PENDIDIKAN KEWARGANEGARAAN BERBASIS MODEL PROJECT BASED LEARNING
Keywords:
civic education, Project Based Learning, Learning Model
Abstract
The Ambon State Polytechnic in 2021 launched the Based Learning Project model as a model suitable for use at the Ambon State Polytechnic. However, learning instruments based on the Based Learning Project model are not yet available, besides that learning is still classical, student learning resources still focus on lecturers, lecturer knowledge is the primary source, lack of innovation and collaboration in learning. The civic education course in supporting the Ambon State Polytechnic program in carrying out learning using the Project Based Learning model, in this study analyzes the needs in developing learning tools based on the Project Based Learningmodel. The objectives of the study identify the curriculum, the applied model and analyze the strengths, weaknesses, opportunities and threats. The research methods used are descriptive qualitative. The results showed that the civic education course held in the fourth semester had a weight of two credits (semester credit units) and the expected achievements in the attitude and knowledge shutter. In the application of the learning model, 35% of lecturers use the lecture method, 26% of group discussions, 19% of simulations of 13% case studies and 7% of cooperatives and in the PBL, PBM and collaborative methods have not been used. There are strengths, weaknesses, opportunities and threats in the shutter The academic regulations of the Ambon State Polytechnic and government regulations, on the curriculum shutter, as well as the methods and needs of industry and society.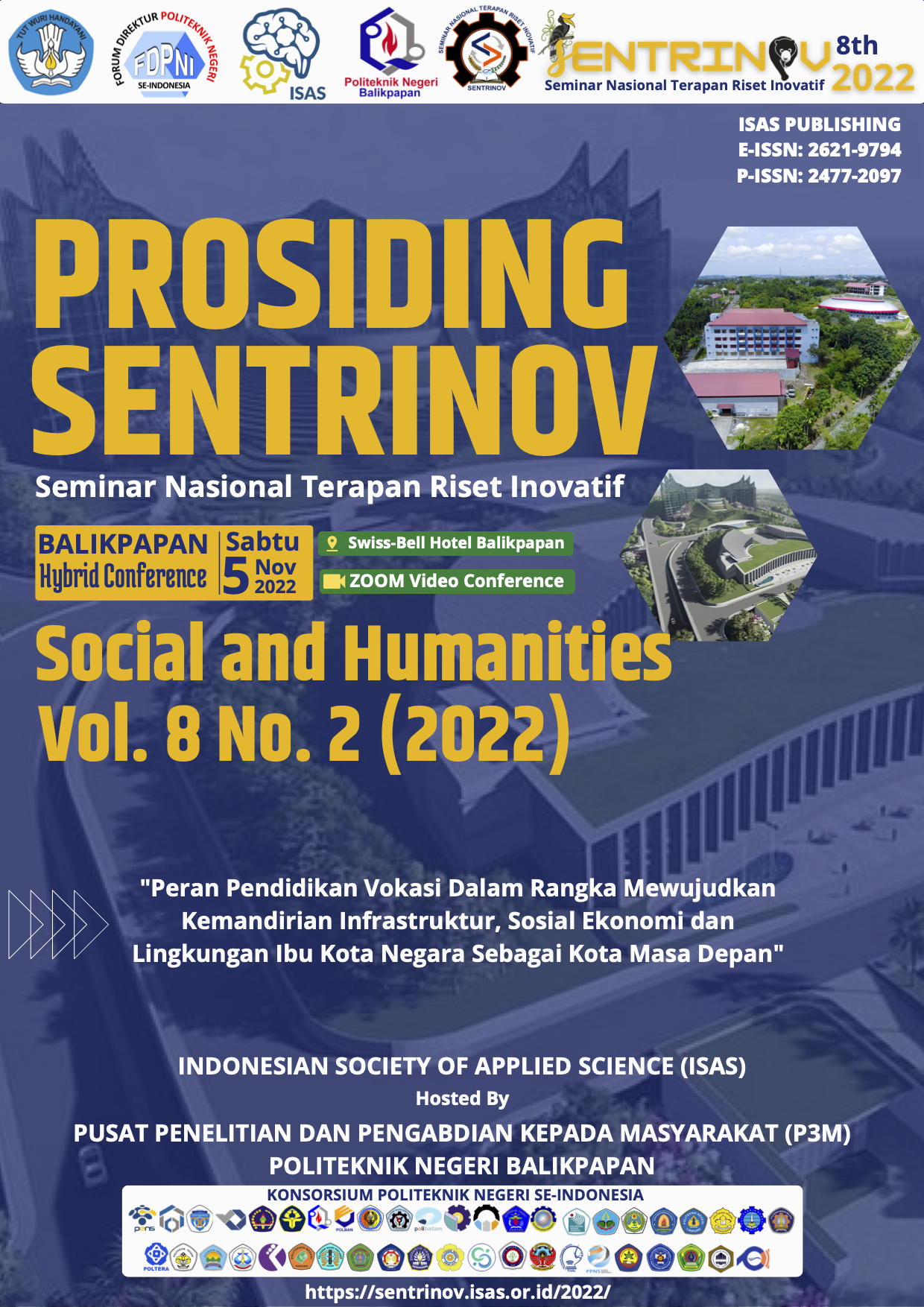 Downloads
How to Cite
Maslan Abdin, Jeffrey Payung Langi, & Anisa Wattimena. (2023). PENGEMBANGAN PERANGKAT PEMBELAJARAN PENDIDIKAN KEWARGANEGARAAN BERBASIS MODEL PROJECT BASED LEARNING. Prosiding Seminar Nasional Terapan Riset Inovatif (SENTRINOV), 8(2), 216 - 223. Retrieved from https://proceeding.isas.or.id/index.php/sentrinov/article/view/1245