KONTROL SAWAGE PUMP SYSTEM MENGGUNAKAN PLC (SMART RELAY ZELIO TIPE SR3 PACKBD)
Keywords:
PLC,sawage pump, control  smart relay, zelio soft 2.   
Abstract
Makalah ini membahas tentang pembuatan sawage pump control system dengan PLC. Diaplikasikan untuk simulasi praktek mahasiswa. Menggunakan PLC  dari dari Schneider PLC model Smart Relay dengan program ZELIO soft 2. Input PLC, berupa push button ON/OFF dan lima batang sensor stainless steel. Outputnya dua buah pompa submersible dan buzzer alarm, yang sebelumnya dilewatkan ke relay, Karena Power supply PLC adalah 24 V DC, sedangkan outputnya menggunakan power 220 VAC.  Pompa 01 akan bekerja pada Medium level, Hight Level dan Alarm Level. Sedangkan Pompa 02 bekerja pada Hight Level dan Alarm Leve.
References
Alem, Gebremaryam & Vankdoth, Krishnanaik. (2016). "Automatic Fluid Level Control Using Programmable Logic Controller" International Research Journal of Engineering and Technology (IRJET). Volume: 03 Issue: 07 July-2016'
Bakhri, S. & Deswandri &Ahmad Abtokhi. (2014)." Pengembangan PLC Trainer Serbaguna Untuk Simulator Sistem Keselamatan Dan Keandalan Reaktor, Jurnal Pengembangan Energi Nuklir Volume 16. Nomor 1, Juni 2014.
Hafizul ,Hasan Haque, Imran,H. M. Hassan, Hossain & S. M. Abul. (2014). "Comparison of Control System Using PLC & PID" ASEE 2014 Zone I Conference. University of Bridgeport, Bridgpeort, CT, USA. April 3-5, 2014.
Ramazan, Bayindir & Yucel, Centiceviz. (2010). "A water pumping control system with a programmable logic controller (PLC) and industrial wireless modules for industrial plants-An experimental setup". Technology Faculty University of Gazi, Besevler/Ankara, Turkey.
Rishabh, Das., Sayantan, Dutta., Anusree, Sarkar., & Kaushik, Samanta. (2013). "Automation of Tank Level Using Plc and Establishment of HMI by Scada" IOSR-JEEE Volume 7. Issue 2 (Jul. - Aug. 2013), PP 61-67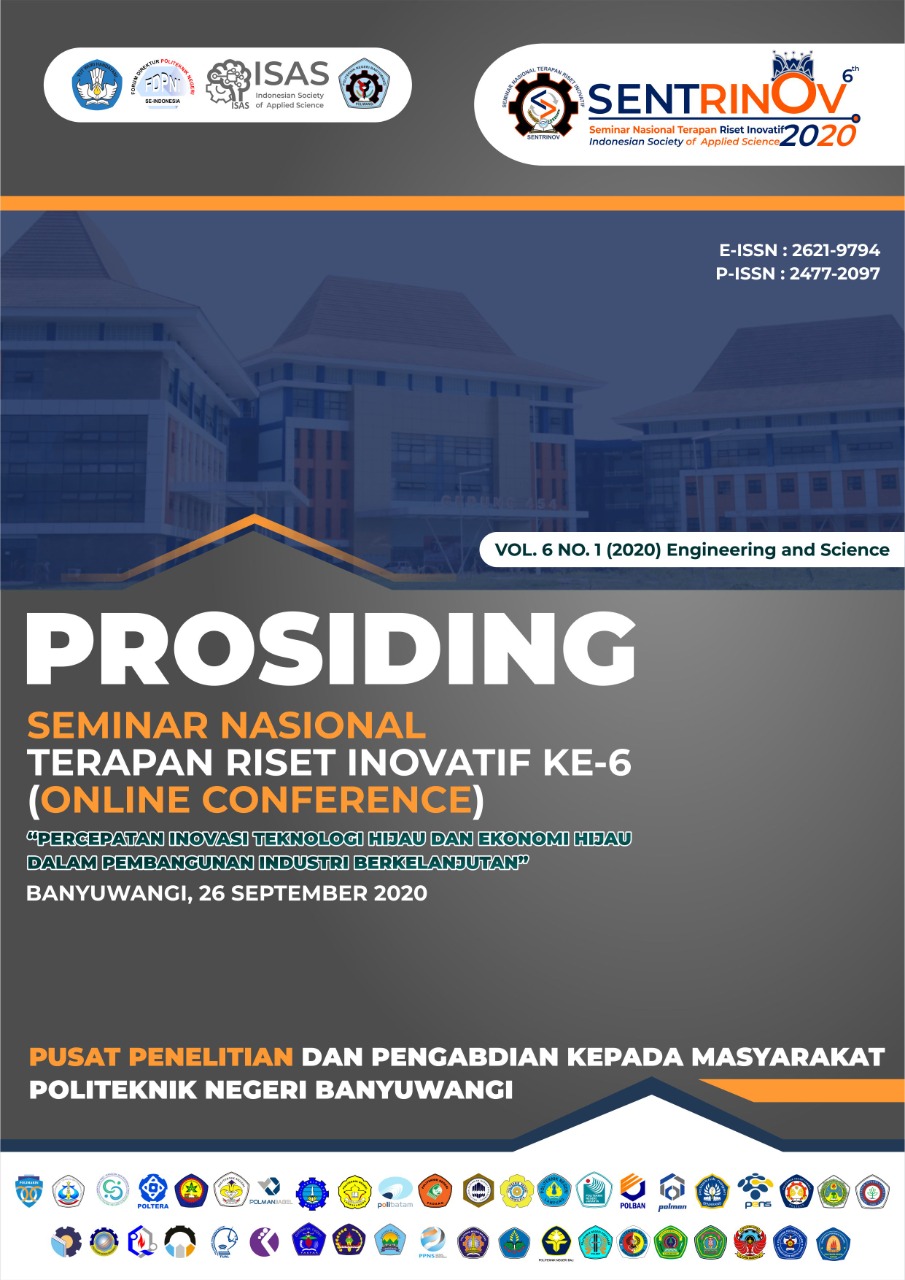 Downloads
How to Cite
Sudirman, Baliarta, I. N. G., Ardita, I. N., & Darmawa, P. (2020). KONTROL SAWAGE PUMP SYSTEM MENGGUNAKAN PLC (SMART RELAY ZELIO TIPE SR3 PACKBD). Prosiding Seminar Nasional Terapan Riset Inovatif (SENTRINOV), 6(1), 315-320. Retrieved from https://proceeding.isas.or.id/index.php/sentrinov/article/view/389