DESIGN IMPLEMENTATION BOARD GAME EDUCATION FOR TOGA PLANTS
Keywords:
Edukasi Board Game, Toga, Media Pembelajaran
Abstract
Media pendukung pembelajaran untuk kesenangan saat ini banyak dilakukan dengan cara bermain game. Yang dapat membantu anak-anak untuk memahami beberapa pelajaran. Oleh karena itu, diperlukan sebuah Game Edukatif yang tidak akan membuat mereka bosan. Berdasarkan sistem permainan tersebut, pemain dituntut untuk belajar dengan menggunakan kartu, sehingga mereka menemukan masalah dan solusi dari permainan tersebut. Game edukasi dapat digunakan sebagai sarana pembelajaran yang interaktif dan sangat bermanfaat dalam seluruh ilmu pengetahuan, termasuk pembelajaran pengobatan herbal / tumbuhan obat familiy (TOGA). Metode ini dipilih sebagai metode pembelajaran permainan papan edukatif karena lebih efektif untuk pendekatan anak, seperti belajar sambil bermain. Sehingga penelitian ini kami usulkan dan diharapkan dapat digunakan sebagai media pembelajaran interaktif untuk anak.
References
Nandhita, A. (2017). Desain and Implementation Augmented Reality For Toga Plants, Jurusan Teknologi Multimedia Broadcasting Politeknik Elektronika Negeri Surabaya (PENS).
Ndukwe, I. (2018). Computerized Board Game: Dara. International Journal of Advanced Research Available. Department of Computer Science University of Jos Jos, Nigeria.
Sato, A. (2016). Applying an Experiential Learning Model to the Teaching of Gateway Strategy Board Games. International Journal of Instruction. University of Shizuoka, Shizuoka, Japan
Taspinar, B. (2016). Gamification in education: a board game approach to knowledge acquisition. Journal Procedia Computer Science. Nuremberg, Germany.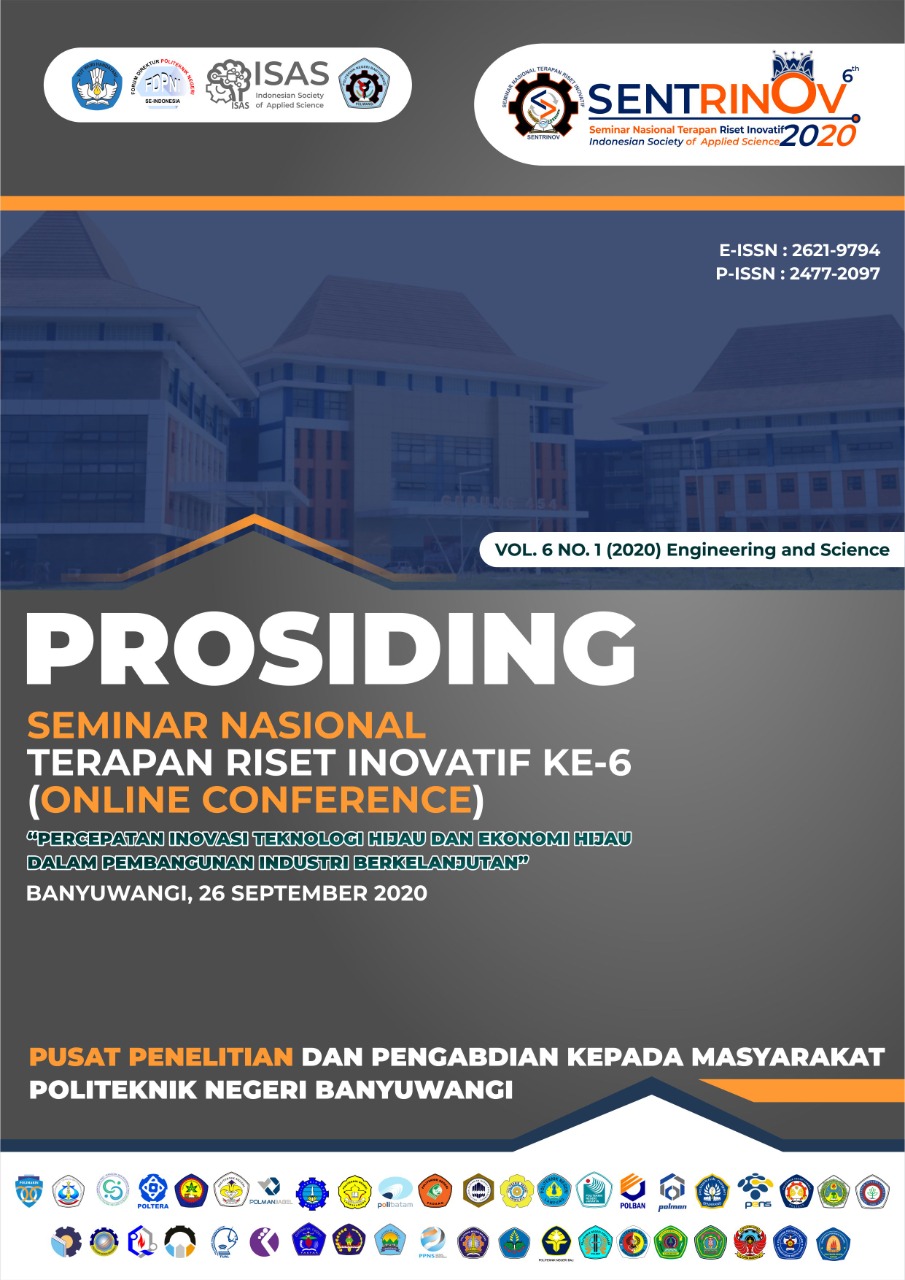 Downloads
How to Cite
Annisa, F., Kusuma, A., Haris, F., & Fuad, A. (2020). DESIGN IMPLEMENTATION BOARD GAME EDUCATION FOR TOGA PLANTS. Prosiding Seminar Nasional Terapan Riset Inovatif (SENTRINOV), 6(1), 1057-1064. Retrieved from https://proceeding.isas.or.id/index.php/sentrinov/article/view/584